Salus works with physicians, dentists, and other healthcare professionals across the country.  Although we are mostly located in the Boston, MA and New England area, please feel free to inquire about our ability to service clients throughout the country.
We are always looking to improve the services that we offer to clients, so please let us know if there are any other areas that effect the personal, financial, and professional lives of physicians and dentists that you think would a good resource to make available through Salus Resource Group.
Meet Our Professionals
Medical Management Services
Tim DiBona – Business Director, Doctor's Management Service, Inc.
Doctors' Management Services, 35 United Drive, Suite 102, West Bridgewater, MA 02379
tim@doctorsmanagementservice.org
Phone: 508.238.8646, Fax: 508.230.9772
Website: www.DoctorsManagementService.org
Doctors' Management Service is a Medical Management business that specializes in Revenue Cycle Management, Provider Credentialing, Documentation Training, and Encounter Compliance Reviews. The philosophy is to maximize revenue per encounter, ensure documentation and regulation compliance, and to foster close and long-term client relationships. In addition to billing and credentialing we are expert at bridging our system to your EMR, MIPS Strategy and Management, Charge Capture Technology, and offering our own EMR options as an alternative.
Doctor's Management Service, Inc. is your direct connection for all billing matters, including:
Verification Services
Rejection Processing
Patient Eligibility
Pre-authorizations
Payment Processing
Customized Report Package
Provider Credentialing
Documentation Training
Electronic Claim Submission
Electronic Remittance Advice
Encounter Compliance Review
Insurance Services & Medical Malpractice Insurance
Crosbie-Macdonald Insurance, MD Insurance Services, Inc.
Mike Driscoll – President and Owner, Crosbie-Macdonald Insurance, MD Insurance Services, Inc.
Phone: 401-435-3600
President of Crosbie-Macdonald Agency a division of Starkweather & Shepley Insurance.  Crosbie-Macdonald has been serving medical clients since 1910.  One of the premier malpractice agencies in New England they joined Starkweather & Shepley in 2013 to expand their abilities to provide coverage needed by physicians. Providing Property & Casualty insurance to the medical community on both a commercial and personal basis is the agencies focus.
As a member of the Board of Directors for Coverys, the seventh largest medical malpractice insurance company in the United States, he has great insight to the changing paradigm in the delivery of medicine and the special challenges faced by physicians today.
Practice Banking Services
Bank of America Practice Solutions
Brian Alferman
www.bankofamerica.com/practicesolutions
Cell:  513-227-4946
Email:  brian.alfermann@bankofamerica.com
At Bank of America Practice Solutions, you can rely on our industry leadership. Our financing professionals will show you the financing options that can help you manage and grow your practice more efficiently.
Healthcare Construction Services
Chris Keeley, Bowdoin Construction
220-1 Reservoir Street Needham Heights, MA  02494
www.bowdoinconstruction.com
Email:  ckeeley@bowdoinconstruction.com
Phone: (781) 444-6302 x1126
Chris has been with Bowdoin Construction since 1992, and serves as Vice President of Client Development.  He works closely with healthcare providers, medical building developers, and design professionals to ensure a top quality product for the best overall value, delivered in a safe and predictable manner.  He is an active member of the New England Healthcare Engineers Society, the Associated Builders and Contractors of Massachusetts, and the National Safety Council.
Bowdoin provides targeted expertise for new construction, expansions, and renovations of operatories, medical offices, community health centers, urgent care centers, hospitals, assisted living, nursing homes, day habilitation centers, and health and human services facilities. Bowdoin works as a team with owners and design professionals to help customize each facility ensuring that all functional, technical, and aesthetic needs are met while achieving all quality, budget and schedule requirements. Furthermore, Bowdoin prepares and implements site safety and logistics plans that are customized to the specific needs of each project.
Chris holds a Bachelor of Science degree in Business Administration from Stonehill College, and has completed the Northeastern University, Building Design and Management / Construction Superintendent Program.  He is also Past-President of the Boston Chapter of the Society for Marketing Professional Services for the built environment.
Healthcare Commercial Real Estate Services
Stefan Zelich, Carr Healthcare Realty
Phone: (617) 487-3460
Email: stefan.zelich@carrhr.com
Stefan represents medical & dental practices for Carr Healthcare Realty, and can assist with all types of real estate transactions, including lease renewals, expansions, relocations, startup offices, purchases, and practice transitions.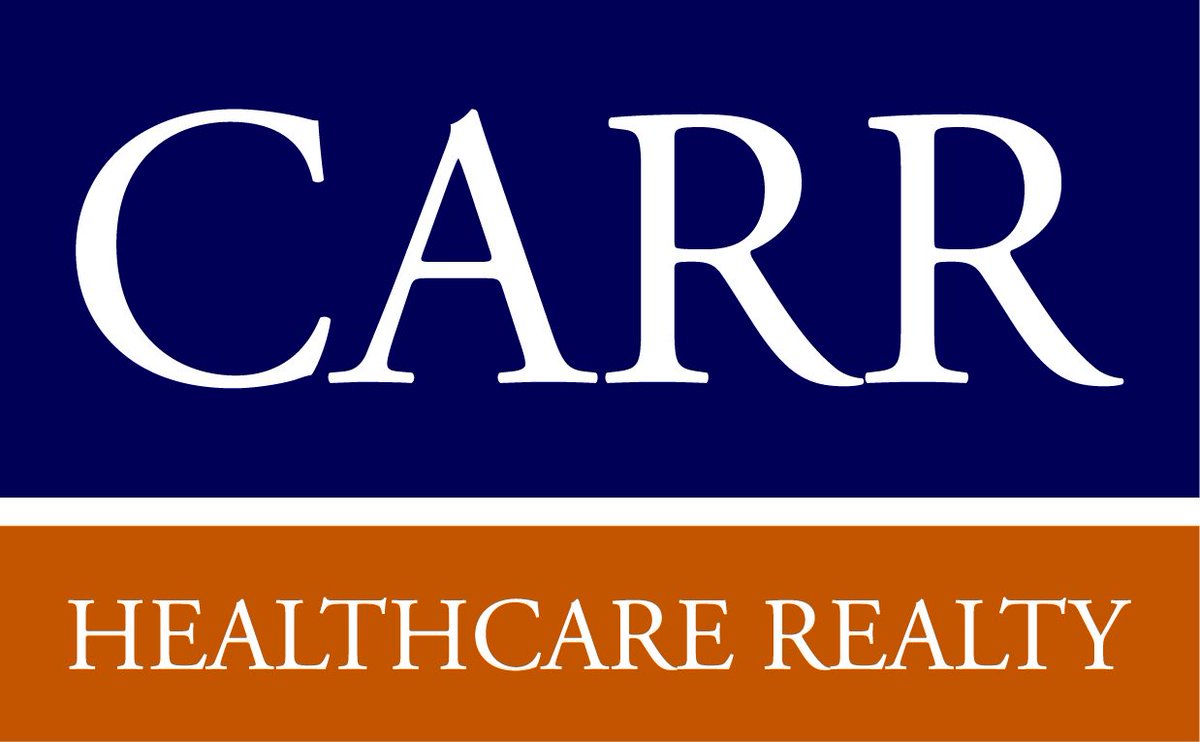 Carr Healthcare Realty is the nation's leading provider of commercial real estate services for healthcare tenants and buyers. Every year, hundreds of medical, dental, veterinary and other healthcare practices trust Carr Healthcare Realty to help them achieve the most favorable terms on their lease and purchase negotiations.
By not representing landlords or sellers, Carr Healthcare Realty is able to strongly advocate for healthcare providers and avoid conflicts of interest while saving their clients hundreds of thousands of dollars.
Accounting Services
Bruce Levine, CPA – President, Levine, Caufield, Martin & Goldberg PC
75 Second Avenue – Suite 700, Needham, MA 02494
Phone: (781) 400-1625
Bruce C. Levine, CPA, MST has spent over thirty years providing financial management, strategic business planning, and tax advice to closely held businesses, professional service providers, and high-income taxpayers. He holds a Bachelor's Degree in Mechanical Engineering and a Master Degree in Accounting Sciences from Northeastern University, as well as a Master's Degree and an Advanced Certificate in Taxation from Bentley College.
Bruce is an active member in the AICPA, the MSCPA, INPACT, National CPA Healthcare Advisory Association, as well as HCAA – Health Care Administrators Association, where he was the former president of the board. He also frequently assists attorneys with business valuations, litigation support, divorce consultation, and mergers and acquisitions.
Life Insurance
Shawn Thimas, Agent
E-mail: sthimas@ft.newyorklife.com
Phone (774) 365-8356
1 Lakeshore Center, Suite 202 – 204, Bridgewater, MA 02324
I am an agent licensed to sell insurance through New York Life Insurance Company and may be licensed with various other independent unaffiliated insurance companies in the state of MA. No insurance business may be conducted outside the state(s) referenced.
I offer a vari
ety of products and services that can help you meet a number of insurance and financial needs, including, but not limited to college funding, retirement, managing costs for extended periods of care and lifetime income strategies.
Contact me with any questions or concerns you may have. I can also help you fully analyze your needs and recommend appropriate solutions utilizing the products and services I offer.
Neither New York Life Insurance Company, nor its agents, provides tax, legal, or accounting advice. Please consult your own tax, legal, or accounting professional before making any decisions
Printing, Marketing & Accounts Receivable Solutions
Brett Burbank, Professional Office Services, Inc.
E-mail: bburbank@poscorp.com
Phone: 508-404-1162
Brett is a resource for medical and dental practices interested in enhancing their "patient experience" through improved patient communications, practice marketing and accounts receivable solutions.  From the moment a patient calls the office for their first appointment to the time when they pay their last bill, Brett and POS can help.

Brett focuses on improving patient communications and more importantly how to keep your patients, your patients.
New Patient Communication.  Welcoming vs. Registering?
Diagnostic & Treatment Communication.   Easily Understood &Branded vs. Technical & Generic?
Financial Communication.   Promote Prompt Payment vs. 120 Day Payment Plan?
Educational & Preventative Communication.   Wellness Plan vs. Sick Visits?
Patient Acquisition Communication.    Attract the Right Patient vs. the Wrong Patient?
www.poscorp.com   www.posibill.com   www.posmessaging.com
Residential Real Estate Services
Karen Landry, Realtor, Pulse for Providers

E-mail: klandry@pulseforproviders.com
Phone: (877) 511-DOCS or (508)572-2830
Karen Landry with Pulse for Providers has joined the exclusive network of real estate professionals around the country committed to assisting physicians with their residential real estate and relocation needs. With the DRS Agent designation, Karen has clearly differentiated herself from their peers in helping medical professionals.
Karen is working to partner with local hospitals, medical practices and physician recruiters to attract physicians to our community through enhanced services. "The DRS Agent training and resources have provided me with the knowledge and expertise in working with the unique needs and demands of physicians," said Karen.
Practice Marketing, Social Media, & Reputation Management
John Theriault, Principal, Truventis Digital
Phone: 617-680-3117
E-mail: jtheriault@Truventis.com
John Theriault is founder of Truventis Digital providing online growth and reputation management strategies for medical practices, hospitals, and healthcare systems.
The company assists clients in understanding the latest digital trends, platforms, tools and analytics that are rapidly changing patient behavior and competition in healthcare.
He was previously a Management Consultant PricewaterhouseCoopers in Boston. He was also an associate producer for news at WHDH-7 Boston and holds a MPA from Harvard University.